I'm going to be quite old-fashioned kicking off this article because I want to talk to you about the importance of doing a budget. I know, I know, it's not something unbelievably exciting to do – there are much better ways to spend your time than working out how much you earn and how much you spend. And to cap it off, the end result could make you feel a bit uncomfortable if you're spending more than you earn, like a lot of people do.
I want to take you back a couple of hundred years to the wise words of George Washington, who led the patriot forces to victory in the War for Independence and was so impressive a leader that he was asked to be the first President of the United States. Washington would have presided over a number of budgets during his term of office from 1789 to 1797 and was quoted as saying this: "We must consult our means rather than our wishes."
This is true for an individual as much as it is for a country because it basically gets down to the rule – don't spend more than you earn or you'll end up in too much debt.
Every year our state and federal governments do a budget – it's a mammoth task. What I'm urging you to do is something far more simple because you only have to look at the money you earn and the money you spend!
So let's have a go at this right now!
I'd like you to fill in the budget below to find out where your money is going and how much savings (or debt) you have. This may also help you find where you could spend less and therefore save more! The first table is for those who live on their own or split costs with a partner. The second is for anyone with dependants.
If you prefer to organise your budget digitally, there are several apps that allow you to connect your finances in the one place. Examples of budgeting apps include Pocketbook, Moneybrilliant, Frollo and Moneytree.
You can download an editable PDF with this budget and much more by clicking here to download our guide to building your wealth.
Budgeting block for those without dependents:

Additional budgeting block for those with dependents: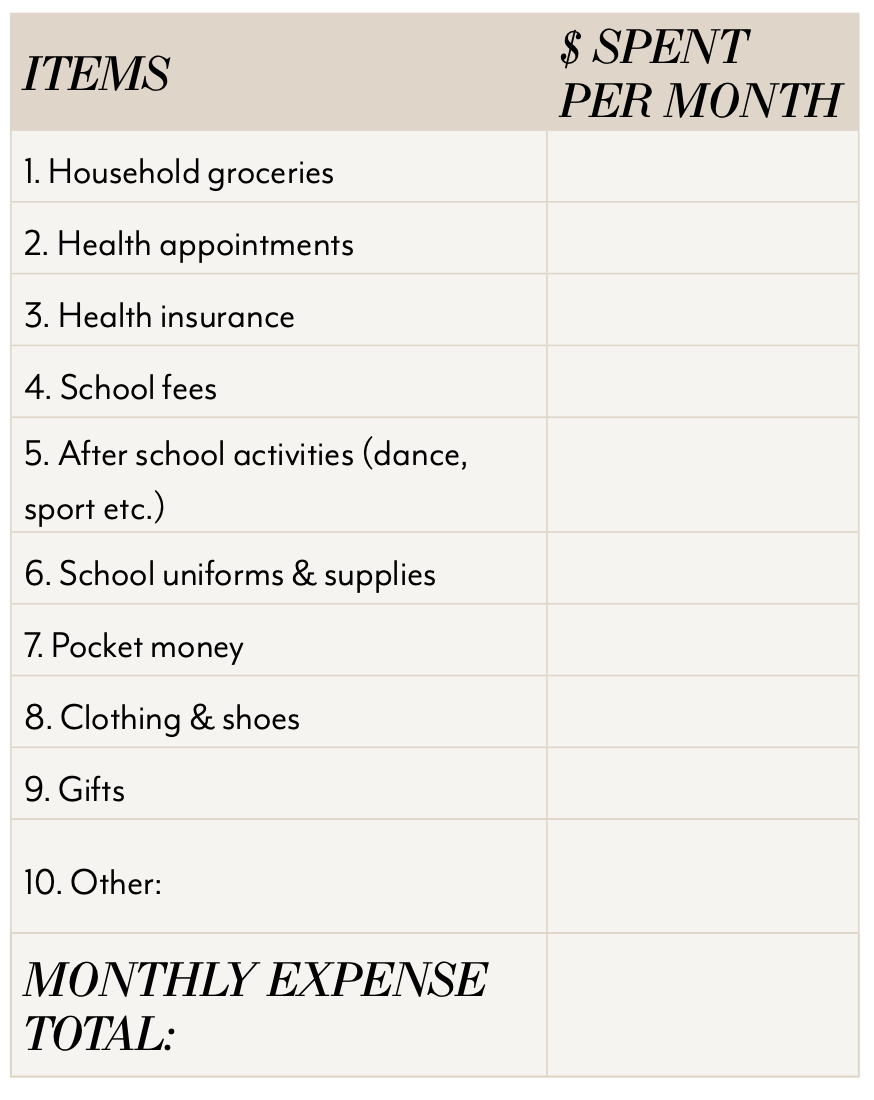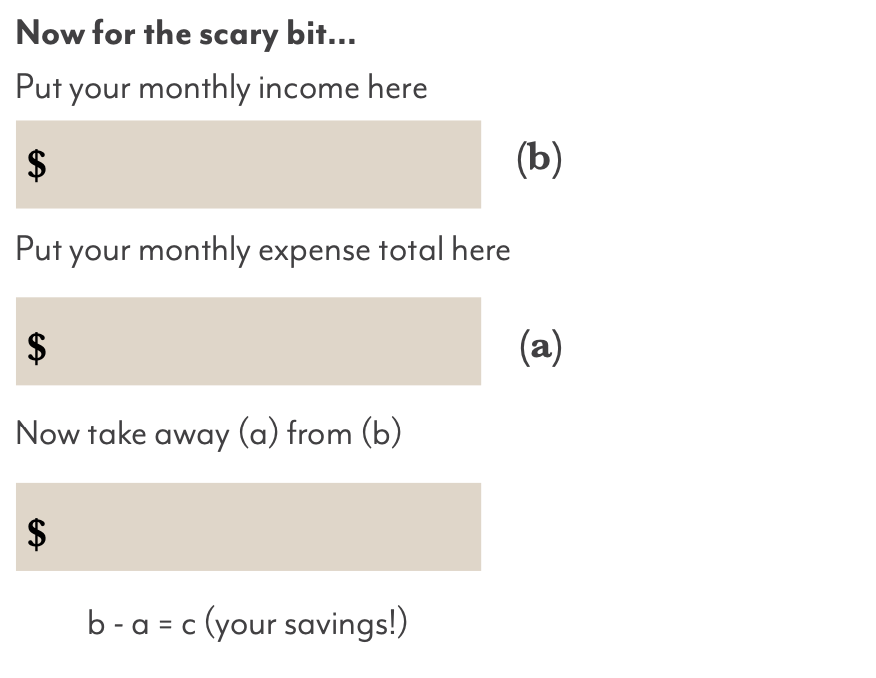 Important: This content has been prepared without taking account of the objectives, financial situation or needs of any particular individual. It does not constitute formal advice. Consider the appropriateness of the information in regard to your circumstances.