If there's one good thing to come out of this global pandemic, it's the necessity to 'holiday here this year' and explore our own backyard. With border closures and social distancing making it difficult to travel as freely as we'd like, more people are deciding to travel via a caravan or campervan.
According to latest insights from Tourism Research Australia for the September 2020 quarter, caravan and camping is the most popular holiday accommodation type for Australians, accounting for 44% of all holiday nights across the country.
Over the summer I was excited to travel and explore after a year of varying degrees of lockdowns and cancelled holiday plans. However, I found that accommodation in popular tourist towns was booked out way in advance and whatever was left was way too expensive. So my partner and I did something we have spoken about for years, we bought a van converted for camping. Our van is nothing fancy, but it has everything we need, a bed, table, chairs, fridge, kitchen and an awning for shelter. We didn't spend any more money on it than we would for an overseas holiday, but we will have it for as long as we want.
The van has given us the freedom to book campsites in popular holiday spots and only spend on average $30 a night. We can go away for extended periods or just get out of the city for one night at a time. CamperMate is a handy app that allows you to search for campsites all around Australia & New Zealand.
There are a few different options available if life (or a weekend) on the road is something you're interested in:
Hire a van or caravan
If you don't want to jump straight into a big purchase, you can browse websites like Camplify to find a van or caravan that suits you. Some owners will tow their caravan to your chosen campsite and set everything up for you.
Convert your vehicle

From my time wondering around campsites, I have seen some really innovative set ups. If you don't mind 'roughing' it in a tent, all you really need is your car and a few camping accessories. if you want to step it up and you have a larger 4WD or ute you can add an awning attachment to the side or there are set ups where you can place a tent on the roof of your 4WD.
Buying a campervan/caravan/motorhome

Although the initial outlay for a caravan or decked out campervan is large, it is a long-term investment that allows you to travel anytime you want and you can sell it on when you no longer have a need for it and recoup some of the purchase price. You can also earn some money from your investment by renting it out via a company like Camplify.
You can find a vehicle for any budget on places like Gumtree or Facebook pages like "Backpackers campervans for sale Australia".
A word of warning: Make sure you get a mechanic to check your vehicle before making a purchase. Be prepared to have some breakdowns, so make sure you have roadside assistance and budget for repairs and servicing.
The beauty of travelling in this style is that you often get to stay at campsites with amazing views for a fraction of the cost and you are usually much closer to the beach/lake/river than if you stayed in a hotel or AirBnb. You also discover new places in your own backyard that you would never have travelled to before. Not to mention the daily costs are significantly lower than traditional hotels and holiday rentals, there are even free campsites!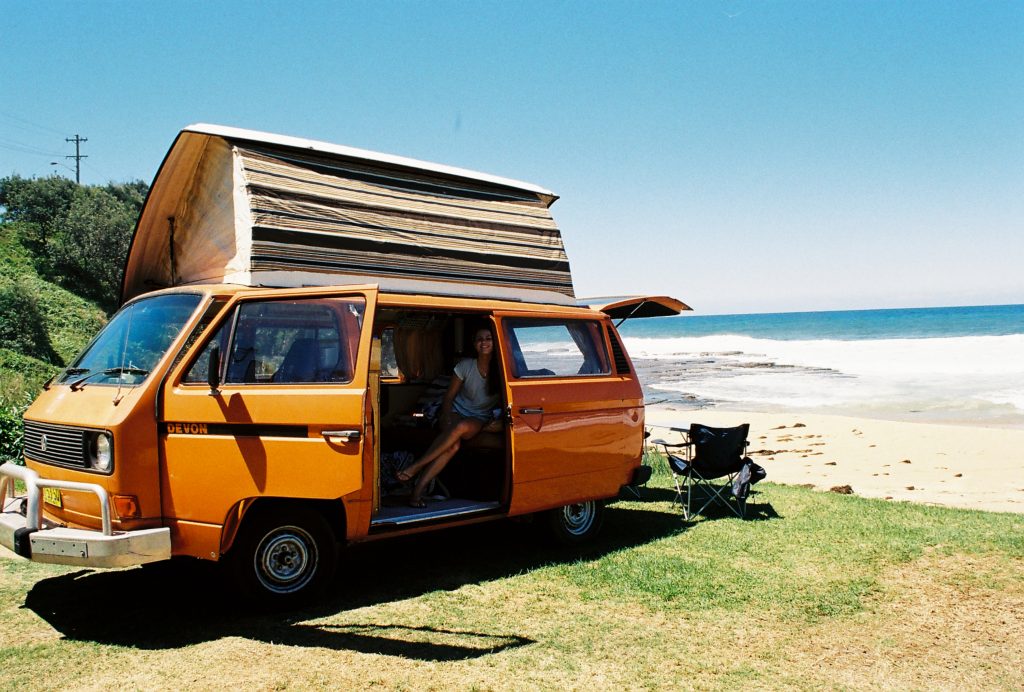 Important: This content has been prepared without taking account of the objectives, financial situation or needs of any particular individual. It does not constitute formal advice. Consider the appropriateness of the information in regard to your circumstances.