Have you noticed more and more women owning their own businesses? Well you're not just imagining things.
New data has shown that Australian women are increasingly becoming business owners, with over one third of the countries small businesses already run by women (34%). 12.1% of the nation's 5.9 million female employees are now their own boss, and the numbers are on the rise.
In 2019 there were 800,000 female business owners in Australia, an increase of 80% since 1991 when there was only 420,000.
Women are also becoming business owners at a higher rate than men. In the decade to 2019, Australia added 57,000 new male-owned businesses. In the same decade, twice as many new female-owned businesses were added (114,000). This also means that, of the 171,000 extra businesses added over the last decade, two-thirds were headed by women.
More women than ever before are leaving behind the 9-5 grind in favour of flexible working conditions, financial freedom and following their passions in the world of self-employment.
Sonya Michele created her business 'Dog & Boy' six years ago after working more than 20 years in the corporate world of banking, finance and consulting.
"It just wasn't workable and wasn't a long-term solution so that's why I moved into business," she said.
Sonya believes that many women are doing the same to have more flexibility in their life.
"I think most women do it because they've gotten to a point in their lives when they've had enough of the large corporate and the grind. It doesn't work with parenthood and motherhood. The system simply isn't set up for it, at this point."
"I think women tend to move into starting their own businesses purely because they want that flexibility of choosing your own hours."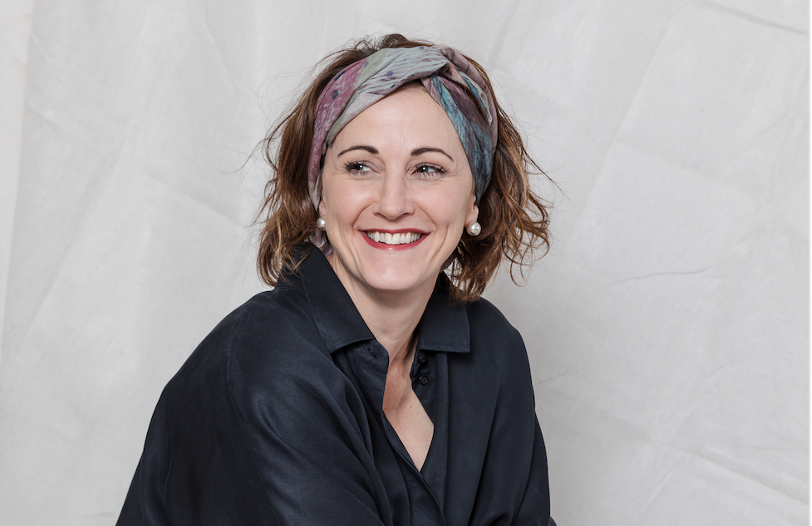 Flexibility was one of the reasons why Renae Smith, the founder and director of The Atticism and Bake Mixes, decided to run her own businesses.
Renae had worked in legal since the age of 15 and would take 30 minutes lunch breaks just so she could get home to her kids earlier.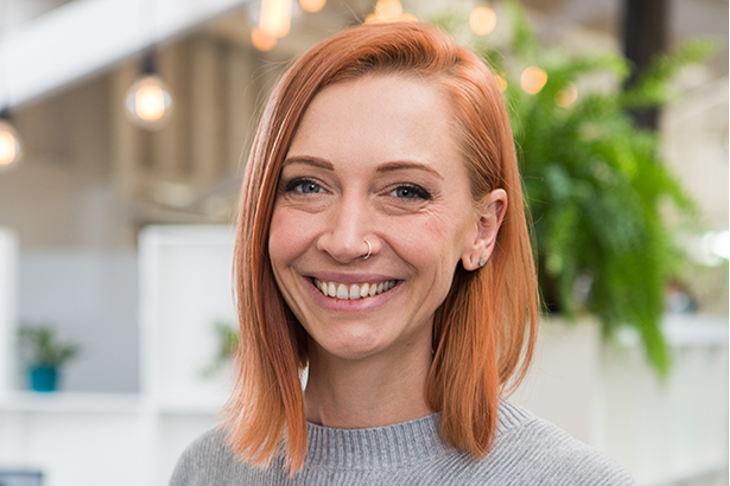 "The main goal was that I could go to school dances or when they won an award, I could be there rather than seeing them for half an hour in the morning and seeing them for a couple of hours before they went to bed."
For Hannah Spilva and Verity Tuck, Co-founders of gift delivery service LVLY, opening their own business had always been dream.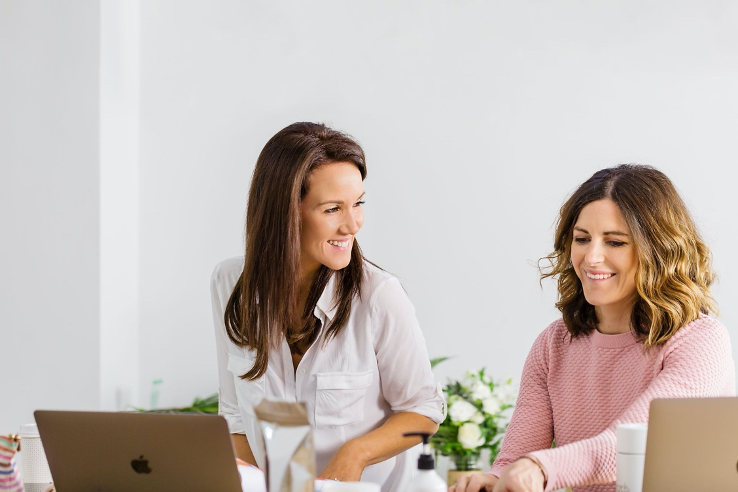 "We'd both been working away from home in Sydney for a few years and we often talked about how we both always dreamed about opening our own business one day," Verity said.
"We really loved the idea of being able to have that direct impact on something and see the results quickly because when you're involved in a bigger corporate or agency world it sometimes takes longer for you to see your impact."
The recent growth of female-owned small businesses came as no surprise to Verity.
"Females just have it naturally. We're a pretty persistent bunch and I think this movement was bound to happen. We're all creative problem solvers in our own right and we want to be standing on our own two feet in our own way," she said.
Running a small business takes dedication, organisation and a lot of courage. While a life of entrepreneurship sounds good on paper, living that dream doesn't come without difficulty.
Every business is different and will have its own unique challenges to overcome. Sonya says, "Generally in business it's hard to identify your customer and your audience. I don't have anything special, so it's being able to find the audience and being able to refine your brand message that identifies that particular audience."
Renae says that her biggest challenge in running her two businesses is herself, as she suffers with mental health issues.
"I am my biggest challenge. I suffer with generalised anxiety and PTSD which is fine, I've learnt how to manage it. But there are times that I think everyone can relate to like my phone ringing and just this horror going through me. I'm such an introvert," she said.
Another challenge she faces is finding the right staff.
"To find people that understand what you want the company to be and work towards that can be tricky," she said.
The women from LVLY say there is no one biggest challenge when it comes to running a business.
"I think when you run your own business the challenges never go away; they just change shape every day. So there's not one big challenge, it's a series of challenges every day and every month," says Hannah.
Even though running a small business or two isn't always smooth sailing, the women remain persistent and love what they do. Sonya says that although she's never been so stressed and worked so hard, she loves every aspect of running her business.
"I love everything because it's all mine. I don't have somebody else saying here's the deadline or you need to do this. I've never been so overworked and underpaid, but it is everything to me. Even the stressful times, because you know that once you get through that you'll have success at the end."
Important: This content has been prepared without taking account of the objectives, financial situation or needs of any particular individual. It does not constitute formal advice. Consider the appropriateness of the information in regard to your circumstances.