Dog ownership is becoming increasingly popular since the pandemic hit. Across Australia, demand for dogs are soaring and the coronavirus has inflated dog prices by thousands. With more people adapting to remote employment, it may seem easier to care for a dog during the day.
However, dogs are a big personal and financial commitment.  It is important to know how much money you should set-aside before bringing home a furry friend.
Initial costs:
The first year of dog ownership is usually the most expensive. The several major costs to consider include:
Purchase or adopt ($0 to $5000). It will cost from $0 to a few hundred dollars if you adopt, and at least a few thousand dollars if you purchase a puppy from a breeder. It also depends on the breed of the dog and its age.
The essentials ($100 to $300) such as collar, leash or harness, crate, dog bed, travel carrier, water and food dishes.
Microchip, initial vet check and first-year vaccinations ($300 to $500).
Desexing ($200 to $500). This depends on the age, gender and size of the dog.
Puppy school or dog training classes ($200 to $300). You also have the choice of learning from free dog training videos on YouTube. Nonetheless, puppy school is a great opportunity for your dog to socialise with other dogs and for you to meet other dog owners.
Recurring Costs
Once you have considered the first-year costs, it's time to think about the recurring costs. These are ongoing expenses that you have to account for for every year of your dog's life.
Dog food ($800 to $1000 per year), depending on your dog's size and the quality of the food.
Treats and toys ($50 to $200 per year), depending on how much you want to spoil your four-legged friend.
Flea, tick, worming medications ($150 to $300 per year), depending on the size of the dog.
Pet insurance ($250 to $600 per year), depending on provider and the degree of cover. It is recommended that you exercise due diligence about the breed of dog and any breed-specific health problems as pet insurance premiums can differ significantly for different dog breeds.
Annual vet checks and vaccinations ($100 to $200 per year).
Council registration ($50 to $200 per year).
Doggy emergency fund ($500 to $1000 per year). It's always a good idea to set aside some extra money in an emergency fund in case the unexpected should happen.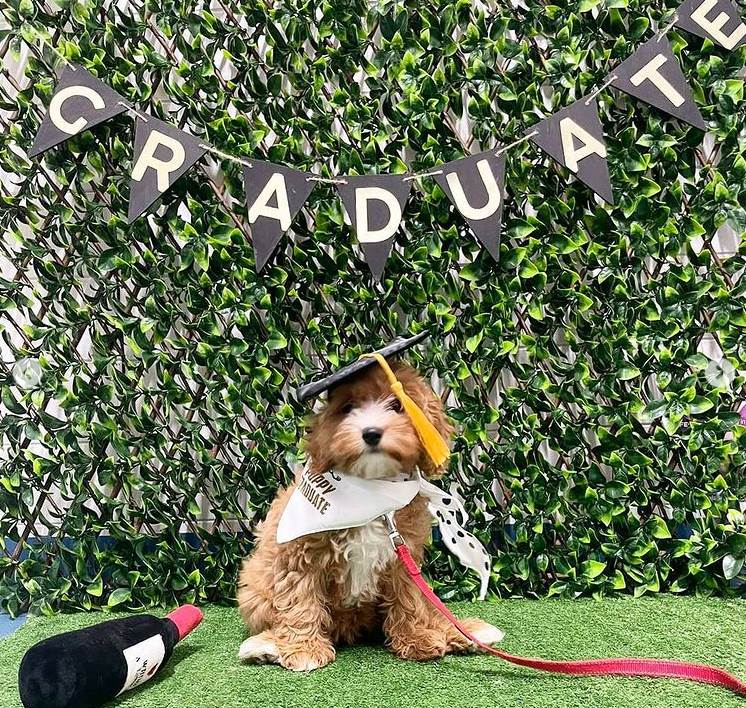 Additional Costs
Now that you have budgeted for the necessities of your dog, there are a few other extra expenses to be aware of.
Dog sitting or boarding ($50 to $100 per day). You can save on this if you can find a reliable friend who can help care for your dog while you are away.
Dog walker ($25 to $50 per hour).
Doggy day care ($50 to $100 per day), depending on provider and services included.
Grooming ($100 to $200 per visit), depending on size and breed of dog.
After looking at the costs involved in owning a dog, it is safe to conclude that taking care of a dog is not cheap. Although you can argue that a dog's love cannot be measured by money, it is crucial to consider the long-term commitment, personally and financially, before welcoming a dog into your life.
After all, a dog is for life, not just for pandemic times.
(Follow: https://www.instagram.com/marvelthecavoodle)
Important: This content has been prepared without taking account of the objectives, financial situation or needs of any particular individual. It does not constitute formal advice. Consider the appropriateness of the information in regard to your circumstances.